See instructions below on how to get your own access to the
TX Youth Football All-Star Showcase Playbook Challenge
DID YOU KNOW? You can get your OWN TEAM'S PLAYBOOK loaded into Smash Routes so you can practice your plays from anywhere, anytime!
TX YOUTH FOOTBALL ALL STAR SHOWCASE
PLAYBOOK CHALLENGE
How to join the
TX YOUTH FOOTBALL ALL-STAR SHOWCASE
PLAYBOOK CHALLENGE:
2) Log in
OR
Sign Up (new users)
3) Enter the
PROMO Code: TXSHOW
4) Launch the app OR Download the app from your App Store (new users)
5) Log in and Play the
CHALLENGE!
TX YOUTH FOOTBALL ALL-STAR SHOWCASE PLAYBOOK CHALLENGE FAQ
How do I ENTER the Challenge?
---
1. Go to play.smash.app 2. Log in OR Create an Account (if you're a new SMASH Routes user) 3. Enter Promo Code: TXSHOW 4. Download SMASH Routes on your mobile device and PLAY!
---
How do I PLAY the Challenge?
---
1. Go into the CHALLENGE button in the game, and then click on the Challenge game trial on the next screen. Then, Press START to play!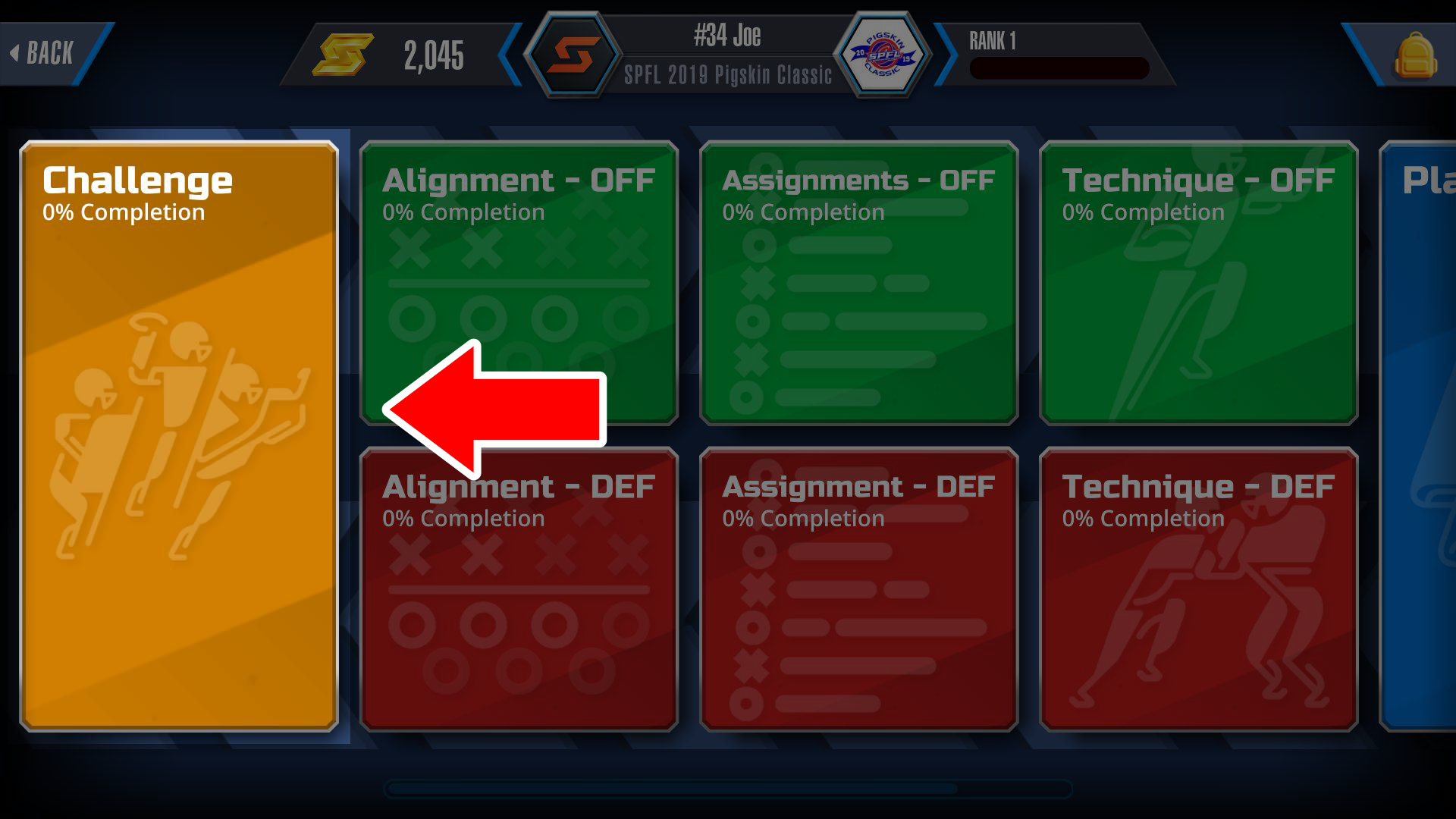 2. Play through the game trials where you'll complete a formation on Offense, Identify passing routes by name, find the Gap Assignment of the Linebackers and idenfity the Man Coverage assignments on Defense. Finally, you'll finish by playing as QB in a play where you'll line up, identify your #1 passing assignment, and then drop back and throw a pass! 3. Watch the Leaderboard to see where you stand against the other players
---
How do I know if I'm winning?
---
Watch the LEADERBOARD in the CHALLENGE to see where you stand against other players!
---
Where do I enter the TXSHOW Promo CODE?
---
After creating your Account (Username and Password), you'll be directed to your Account Management page. There, you'll see a "ENTER PROMO CODE" field at the top of the page. Enter TXSHOW in that field and click SUBMIT to get access to the Challenge Playbook. Download the Smash Routes app to your device, log in and play!
---
Can I play if I'm under 13 YEARS OLD?
---
YES! When creating your Account, you'll be asked to provide an email address for a parent/guardian. An email will be sent to that address requesting consent for you to access the Smash Routes app. Let your parent/guardian know to look for the email and complete the consent verification process. Once consent is provided, you can log in and play!
---
Can I still play if I don't want to create an Account?
---
YES! Stop by the Smash Routes tent at the event to play without an account. Make the LEADERBOARD or acheive the HIGH SCORE in the Challenge to receive a prize!
---
Can I get SMASH ROUTES for my own team?
---
YES! Go to smashroutes.com to learn more about how to get your team playbook loaded into the game. Interested in a demo? Contact us here to see how Smash Routes can help enhance your team experience next season! TO PURCHASE A TEAM LICENSE, go to www.smashroutes.com/purchase
---
Will other people see my NAME on the LEADERBOARD?
---
No. Only YOU can see where you are on the Leaderboard. Anyone else on the leaderboard shows as "Anonymous###". So you can see where YOU stand on the leaderboard but not who you have to beat!
---
---